About the Powell-Liberty Historical Society
Our Mission:
To preserve, to educate, and to serve the community.
Our History:
The Powell Liberty Historical Society was formed in 1986 during a successful effort to save an 1889 farm house in the middle of a rapidly growing community. The house was slated to be razed for the Bartholomew Run housing development. Powell, with a small crossroads village atmosphere and a population of about 350, experienced upscale development and annexation beginning in the 1980s. The surrounding area of Liberty Township, including the village of Hyatts, was mostly rural.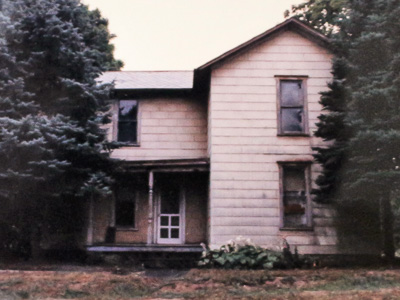 Martin-Perry House Before Renovation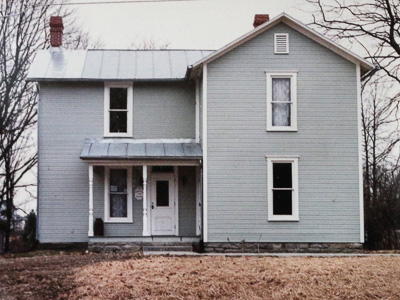 Martin-Perry House After Renovation
Local residents Louise Cornish and Janet Masteller led the campaign to save and restore the 1889 home, considered to be an example of midwestern architecture of the late 19th century. It was unique in the fact that it was in nearly original condition. Electricity was added in 1928, and the old hand pump gave way to indoor plumbing and county-supplied water in 1969. Local developers Multicon Builders, Inc. and George W. Banning Associates, Inc. donated the land and the house after a directed amount of money was raised for restoration. There were some generous gifts as well, and the deed was transferred to the newly-formed Powell Liberty Historical Society in August of 1987.
The Martin-Perry House was named to honor the only two families who lived in the home over an almost 100-year period of time. It opened for tours in December of 1990.
The Powell Area Garden Club has developed and cared for the gardens since 1991.
Today:
The Powell Liberty Historical Society is located on Powell Road at Grace Drive in the city of Powell, Ohio, and Delaware County's Liberty Township. The Martin-Perry Homestead, established in 1889, is home to the Society. It is filled with Victorian furnishings, artifacts and memorabilia from family members, area residents and shop owners who have donated items since the house opened in 1990.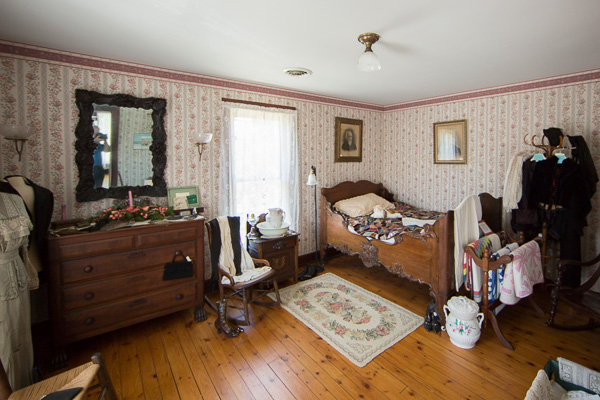 Mulzer Room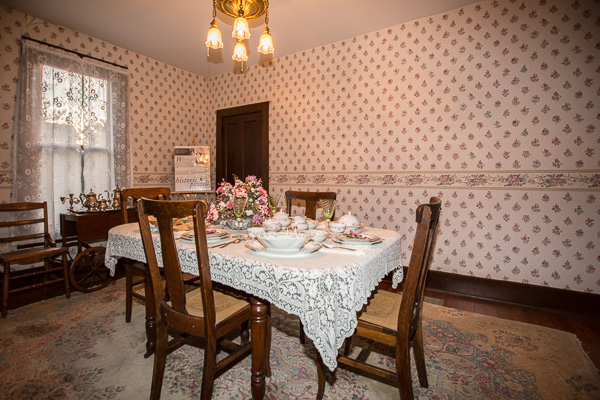 Dining Room
Gardens surround the old farmhouse that sits just east of the center of town. The restored privy is located at the rear of the property. The barn, chicken coop, ice house, grape arbor, shade trees and such, along with the dirt road out front, are long gone, but the charm and warmth of the house live for those who come to visit.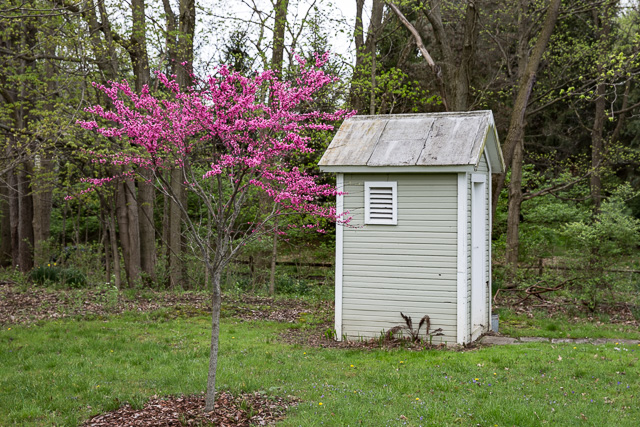 Yard and Privy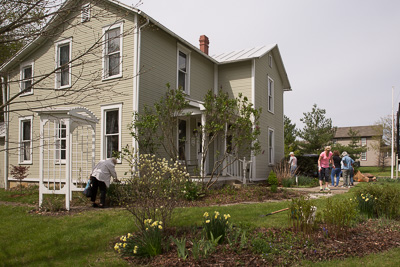 The House in 2018
A small research library containing early school history, photographs and memorabilia, along with family histories, local cemetery information, and records and regalia from Powell's Independent Order of Odd Fellows Lodge are available for all who seek information about this community. Among other material of interest are displays about the Powell Speedway and the Delaware County Fair which was held in Powell from 1909 until 1937.
Preserving the character and historical heritage of southern Delaware County and providing opportunities to make history come alive for Powell, Hyatts, and Liberty Township is our goal.
---